Name Day
Skaidris, Ilma
Давид, Константин, Трофим, Игорь
President Zatlers to attend opening ceremonies at Vancouver Olympics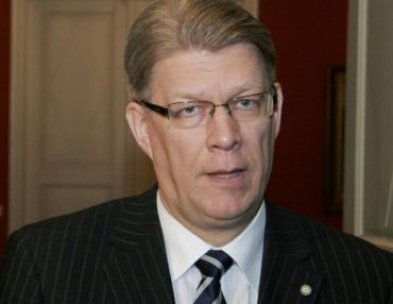 President Valdis Zatlers and First Lady Lilita Zatlere will be among the many dignitaries at the opening ceremonies for the upcoming Winter Olympics in Vancouver, Canada.
The president intends to actively support the participating Latvian athletes during his visit, which will last from February 12 to February 17.

He will visit with the athletes at the various tracks and arenas, where they will be competing, as Ilze Rassa, Zatlers' press secretary, informed.

Rassa added that the president would be traveling with the "smallest possible delegation" - a protocol expert and bodyguards.

Zatlers also plans to meet with ethnic Latvians, who live in the Vancouver area.
LETA
Current news
15:26 EEST 02.10.2014