Name Day
Marianna, Ginters, Guntra
Иван, Макар, Лука
Public funeral for the late Latvian ice hockey player Karlis Skrastins will be held at ''Arena Riga'' this Friday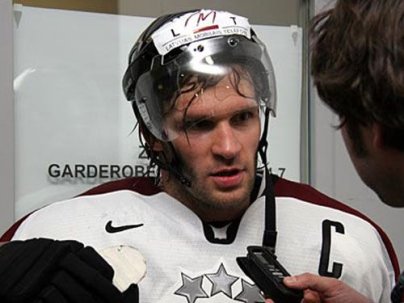 The public funeral for the late Latvian ice hockey player Karlis Skrastins will be held at ''Arena Riga'' this Friday, LETA was informed by the player's relatives.
The public will be able to say farewell to the legendary Latvian defenseman from 10:00 a.m. to 2:00 p.m. on the day.

''Karlis will always remain in our hearts, and this memorial event will be the last time to say goodbye to our hero, son, brother, husband and friend,'' the family announcement said.

Latvian ice hockey club Riga ''Dinamo'' will have returned from their road series in Russia by Friday, which means they also will be in attendance.

As reported, a Russian jet carrying Kontinental Ice Hockey League (KHL) hockey players to their first match of the season crashed on takeoff last week, killing 43 on board. There were two survivors. 37 of the dead are players, coaches and staff of Russian ice hockey club Yaroslavl "Lokomotiv", among them Latvian star defenseman Karlis Skrastins.
LETA
Current news
14:57 EEST 20.09.2014