Name Day
Skaidris, Ilma
Давид, Константин, Трофим, Игорь
Electric Marathon 2012 event in Tallinn on 31 May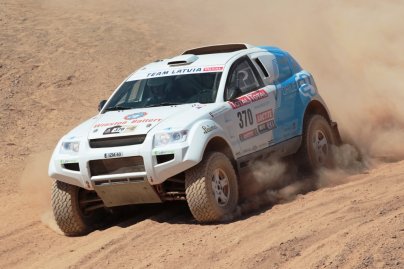 On 31 May an official opening party of Electric Marthon 2012 will take place in Olympic Casino in Tallinn. All the participating cars will be shown to public on the Reval Park Hotel & Casino parking lot. In addition a variety of commercially available hybrid and electric powered cars we be exposed.
The Latvian electric vehicle OSCar eO that has participated in the Dakar Rally will be present, also luxury car Fisker Karma that will also participate in the marathon. During the opening party live music will be performed by the band Outloudz.

A variety of exciting activities and presentations will take place in the Police Park at 18.00.
electricmarathon.eu
Current news
17:26 EEST 02.10.2014