Name Day
Vanda, Veneranda, Venija
Петр, Павел
"European Christmas" is in Riga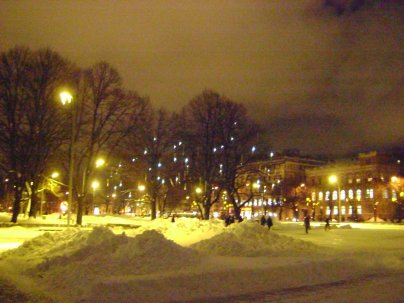 December 3-30, it's the "European Christmas" Festival in Riga featuring the Riga Dome Boys' Choir, Latvian Radio Choir, "Sinfonietta Rīga", the Italian Early music ensemble "La Venexiana", Estonian bell-ringers "Arsis", piano quartet "RIX", vocal group "Shola Cantorum Riga", Baroque orchestra "Collegium Musicum Rīga", flute virtuoso Dita Krenberga, counter tenor Sergejs Jēgers, double bass maestro Gunārs Upatnieks, sopranos Sonora Vaice and Olga Pasichnik from Ukraine.
Upcoming concerts on the bill are "Bach and Botessini" (Dec. 17 at 19.30 in Spīķeri Concert Hall), starring the award-winning double bass player Gunārs Upatnieks, accompanied by pianist Agnese Egliņa, "Boys' Choir Christmas" (Dec. 18 at 19.30 in St. John's (Sv.Jāņa) Church) starring the seasoned Riga Dome Boys' Choir and the Baroque orchestra "Collegium musicum Rīga".

The program includes J.S. Bach's Mass in F major, rarely heard in Latvian churches, and Georg Phillip Telemann's "Veni sancto spiritus". The soloists will be soprano Sonora Vaice, counter tenor Sergejs Jēgers and the England-based bass Pauls Putniņš. Māris Kupčs is the conductor. The bell-ringing ensemble "Arsis" from Estonia is sure to bring Yuletide joy with its concert December 21 at 19.30 in St. John's Church. "Arsis" has performed in Riga previously in Dome Cathedral, and at the Grand Music Awards ceremony in 2007.

kultura.
Current news
05:15 EEST 23.09.2014