Name Day
Maigurs, Mārica, Māris
Анна, Харитон, Феофан, Йосип
Foreign Ministry condemns unceasing violence in Syria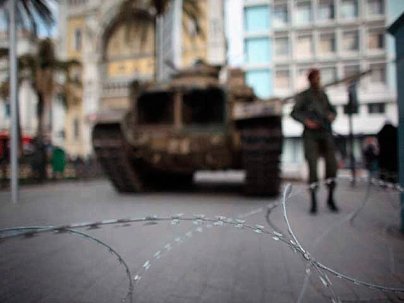 The Ministry of Foreign Affairs condemns the unceasing violence against civilian population in Syria disregarding the ceasefire and efforts by the international community to stabilize the situation. More than 100 civilians, including a large number of children, were killed in the recent shooting in the town of El-Houleh.
The Ministry of Foreign Affairs supports the United Nations Security Council's statement condemning the recent attack on the town of El-Houleh and expresses conviction that those responsible must be called to justice. The UN Secretary General, with the involvement of the United Nations Supervision Mission in Syria (UNSMIS), must continue investigating this attack.

The Government of Syria must immediately comply with the conditions set out in the plan by the UN and the Arab League Joint Special Envoy Kofi Annan with regard to pulling back troops from population centres and ceasing violence against civilians.

The Ministry of Foreign Affairs, on a number of occasions, has voiced grave concern over the situation in Syria and condemned violence by the Syrian authorities against the country's population leading to a serious humanitarian crisis and an increasing number of civilian victims.
Press and Information Division
Current news
11:10 EEST 22.09.2014