Name Day
Lāsma, Zanda, Zandis
Спиридон, София, Ариадна, Ирина
Ministry of Foreign Affairs to host presentation of study on Latvia - United States cooperation possibilities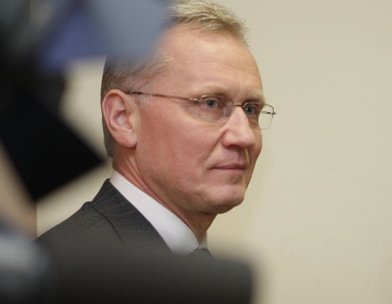 On 23 April at 2 p.m., the Foreign Ministry State Secretary Andris Teikmanis will open the launching of the collection of research papers, Latvia and the United States: a New Chapter in the Partnership. Taking part in the event are the Ambassador of the United States to Latvia Judith Garber and the Editor Ivars Indāns, doctoral student at the Faculty of Economics and Management of the University of Latvia.
A simultaneous book launch will be held at the United States Centre for Strategic and International Studies (CSIS).

In the United States, the collection will be presented by Executive Director of the Centre for East European Policy Studies (CEEPS) Andris Kudors, with participation of the Ambassador of Latvia to the United States Andrejs Pildegovičs.

The collection of research papers examines a number of possibilities for deepening cooperation between Latvia and the United States, notwithstanding the processes of global change due to which the attention of the U.S. directed at the Central and Eastern European region has decreased.

This CEEPS publication is a major collaborative effort of a number of contributors - Latvian and American foreign policy researchers and experts. The authors of papers in the book include security policy expert Airis Rikveilis, researcher for the PROVIDUS public policy centre Reinis Āboltiņš, the CEEPS chairman of the board Ainārs Lerhis and the centre's executive director Andris Kudors, as well as American analyst, writer and columnist Paul Goble and executive vice president of the Atlantic Council Damon Wilson.

The project was implemented in association with the Ministry of Foreign Affairs of Latvia and the United States Embassy in Riga and with the support of the Rietumu Banka Charity Fund, the American Latvian Association and the Free Port of Riga.
Press and Information Division


Current news
21:16 EEST 01.10.2014