Name Day
Lāsma, Zanda, Zandis
Спиридон, София, Ариадна, Ирина
LSO is invited to tour China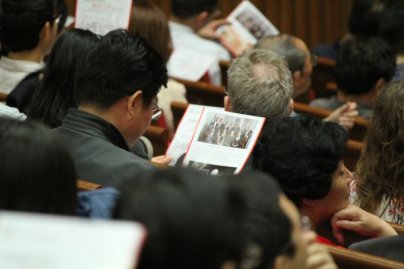 Following the successful performances of the Liepaja Symphony Amber Sound Orchestra (LSO) at the Meet in Beijing Arts Festival the collective has received an offer from a New-Zealand based concert agency to embark on a concert tour across China next autumn.
The performances of the LSO musicians in Beijing delighted the director of Maxima Artist Management Limited concert agency John Ballard: "The concert was superb, the repertoire – outstanding! I am genuinely surprised by the quality demonstrated by these orchestra musicians in the field of chamber music. It is difficult to believe that these attractive and artistic soloists are full-time members of an orchestra."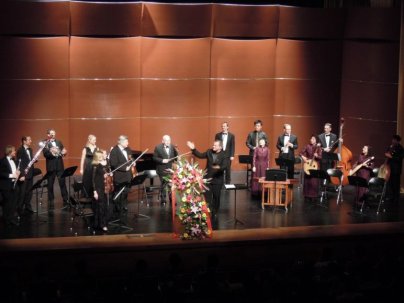 In early May the leading musicians of the Liepaja Symphony Amber Sound Orchestra performed two chamber music concerts at the Meet in Beijing Arts Festival in China. One of the performances was filmed by China Central Television; the concert will subsequently be broadcasted on the music channel of the national television. The repertoire of the concert was prepared exclusively for the festival and featured Latvian, Western European and Chinese music.
"Our partnership with the Forbidden City Chamber Orchestra was very successful; together we performed two opuses of Chinese music and the highlight of the concert - Melancholic Waltz by Emils Darzins with traditional Chinese music instruments. The Forbidden City Chamber Orchestra travels across the whole world in their concerts tours and we are delighted to hear that the collective has decided to include Melancholic Waltz in their core repertoire,"
comments Uldis Lipskis,
the director of the LSO.
The Meet in Beijing Arts Festival takes place every spring since the year 2000 and is widely recognized by the artistic world as the largest international arts festivals in Asia.
The participation of the LSO in the Meet in Beijing Arts Festival was supported by Grindeks JSC, The Ministry of Culture of the Republic of Latvia,
http://www.kultura.lv
as well as the Liepāja City Council and the Embassy of the People's Republic of China in Latvia.
LSO.LV
Current news
11:09 EEST 01.10.2014