Name Day
Lāsma, Zanda, Zandis
Спиридон, София, Ариадна, Ирина
Live screening in Riga of Vienna Staatsoper's performance with Garanča and Netrebko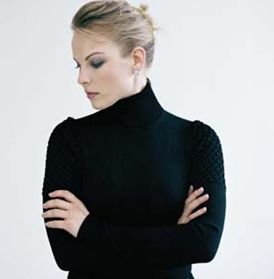 This April will see Latvian mezzo-soprano Elīna Garanča performing Giovanna (Jane) Seymour in Donizetti's Anna Bolena at the Vienna Staatsoper, Austria. The April 5 show will be broadcast live at the cinema 'Riga'. In the title-role will be soprano Anna Netrebko (Russia).
The broadcast will begin at 8pm. Tickets are available from the cinema 'Riga', 'Biļešu Serviss' and at http://www.bilesuserviss.lv.

The premier of Anna Bolena will be held at the Vienna Staatsoper on April 2, followed by performances on April 5, 6, 11, 14 and 17. The conductor is Evelino Pidò, and the director is Eric Génovèse.

This year Garanča is to perform Giovanna Seymour at several Anna Bolena stagings: at Barcelona's Gran Teatre del Liceu (January, February), Zurich's Opernhaus (May), and New York's Metropolitan Opera (August to October).


kultura
Current news
02:55 EEST 01.10.2014