Name Day
Menarda, Elma, Elna
Вера, Надежда, Любовь, София
MEPs take aim at China's unfair trade practices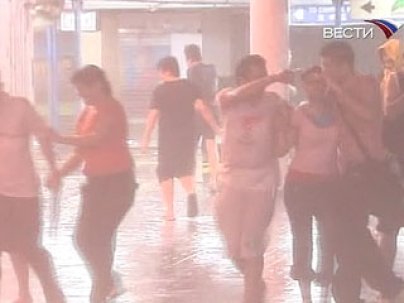 Plenary Session External/international trade − 23-05-2012 - 12:44 Parliament says the EU must act together to tackle unfair competition from China and restore balanced trade, in a resolution adopted on Wednesday.
The first step, it believes, is to get a clear picture of China's penetration of EU economies and for this we need a body to monitor China's investment in EU firms and purchases of European sovereign debt.

"We want balanced trade relations with China, in a new partnership between our two regions", said Marielle de Sarnez (ALDE, FR), author of the resolution, before the vote. "We have to protect EU businesses from problems such as trade barriers, counterfeiting and monetary dumping."

In the text, adopted by a show of hands, MEPs point to China's mammoth trade surplus (€168.8 billion in 2010) and the problems faced by EU businesses that want to export to China or invest there, particularly in banking, insurance and telecommunications.

An EU monitoring body, similar to the review board in the US, would, they say, provide a coordinated, advance evaluation of foreign strategic investment. They also want the European Central Bank to work with member states to identify sovereign-debt holders in the eurozone.

Parliament points to the unfair competitive advantages enjoyed by China, a member of the WTO, by flouting WTO rules and providing unfair state subsidies and export credits for its firms.

Furthermore, say MEPs, China is barring EU firms from government contracts even though the EU guarantees access to its own public procurement market for Chinese companies. They call for Commission measures, this year if possible, to ensure reciprocity.
europarl.europa.eu
Current news
20:52 EEST 30.09.2014