Name Day
Matīss, Modris, Mariss
Лукьян
President of Latvia Emphasises Importance of International Co-operation for Development of Latvia's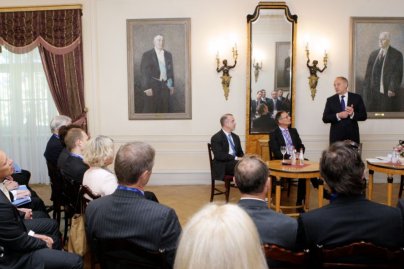 President of Latvia Andris Bērziņš met at the Rīga Castle today with representatives of the Latvian Foreign Investors' Council to talk about the importance of investments in terms of economic development in Latvia.
The chairman of the council, Jerry Wirth, informed the President about the council's views as to how Latvia's business environment can be improved so as to ensure greater trust and interest about Latvia.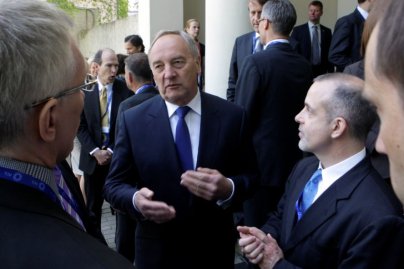 The discussion focused on taxes, improvements to legal regulations, as well as improvements to insolvency processes. President Bērziņš said that the council's proposals are logical and largely reflect his own views about possible improvements in the area of economic development.
President Bērziņš said that of essential importance for Latvia are trustworthy and stable partners all around the world, particularly because Latvia alone cannot influence a large range of issues.
He called on the council to be an active participant in the process and to make proposals and offers as to how the situation can be improved.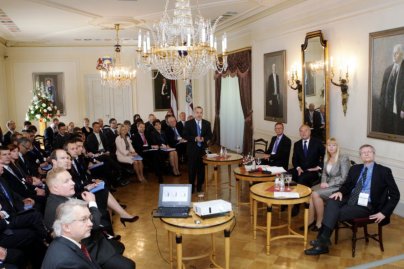 Professor Dani Rodrik from Harvard University emphasised the importance of co-operation in order to make sure that Latvia's interests are observed.
He said that this is based not just on Latvia's size and location, but also on its close involvement in various international institutions – something which often means that Latvia's decisions are not the last word when dealing with specific issues.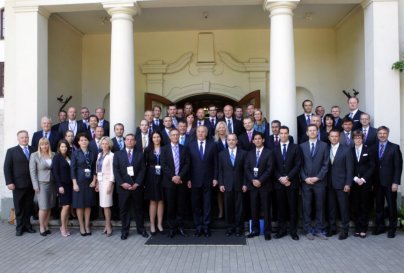 President Bērziņš confirmed that it is essential for Latvia to shape co-operation with Western countries, Eastern countries and Central Asia. "We must expand our range of co-operation and diversify export markets," he said. The meeting also dealt with the importance of energy resources in Europe's future development, as well as the importance of Latvia's goal of introducing the euro.
]At the conclusion of the meeting, the President thanked the Foreign Investors' Council for loving Latvia and the work that it has invested here, emphasising that he is prepared to be personally and active involved in the resolution of concrete and specific issues, as well as the evaluation of relevant proposals.
He called on investors to shape ever-closer links with Latvia and to invest in new and promising projects, particularly long-term ones.
Latvijas Valsts prezidenta kancelejas Preses dienests
Current news
19:06 EEST 21.09.2014