Name Day
Verners, Muntis
Михаил, Кирилл, Зиновий, Архип
APRIL – the month of sap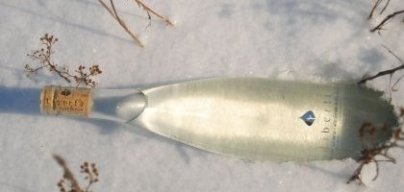 In early spring the nature of Latvia generously presents the elixirs of health – saps of birches, maples and other trees that refresh the mind and strengthen the body after the winter. Freshly tapped birch sap is a little bit sweet and very healthy, but, when fermented, sparkly wine is obtained – great supplement to a meal. In Latvia, tapping of birch sap has centuries-old traditions and everyone tries to have at least a sup of the strengthening and healthy birch sap.
Tapping of birch sap is a whole event – the birch is found, an auger and a container where the sap will be tapped is prepared. When the bore is made and the first streamlet of sap appears, true admirers of birch sap hurry to try it directly from the bore in order to feel the freshness of the sap and the scent of the birch. When sap has filled the container it is ready for use.

Sap that comes from a birch is clean water purified by wood, therefore it is ecologically pure and very rich in substances useful for the body. Therefore birch sap is healthy and cleans the body.

Fresh birch sap is a little bit sweet. But sap is also fermented by adding some raisins, slice of lemon, twig of juniper that will relish a special taste to birch sap. Cool, fermented birch sap is very refreshing and incomparable! Latvians have even learnt to obtain champagne and wine from birch sap.

Therefore restaurants involved in the project Tastefully Delicious Destination - RīGA will offer the sap not only as a refreshing drink, but will also prepare tasty meals to try in the month of sap – April.
liveriga.lv
14:46 EEST 19.09.2014